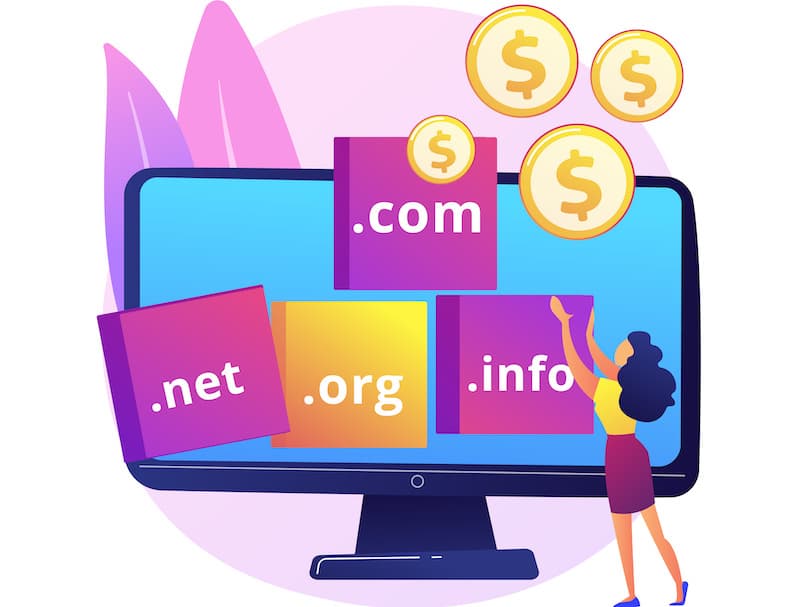 Introduction – Best Web Hosting Providers in Kenya
Not having to worry about the technical aspects of owning a website is indeed a blessing. Having a website that just works without much maintenance on your part can provide peace of mind. To achieve this, signing up with one of the best web hosting services in the market is essential.
In this guide, we will compare some of the top hosting options available and help you choose the best hosting service for your next website project. We will focus on key details to pay attention to, the appropriate budget for your needs, and which hosting provider is the best fit for your specific requirements. By following this guide, you can confidently select a reliable hosting service that will support your website project seamlessly.
What Is Web Hosting?
Web hosting is a service that lets anyone rent space on the internet. Websites need web hosting to be available online. Some content management systems (CMS), like Squarespace and Wix, offer web hosting as part of their monthly fee. However, if you're creating a site using WordPress, you'll need to buy web hosting separately from providers like Hostraha or Lensoft.
How Does Web Hosting Work?
Imagine web hosting as finding a home for your website. All the elements of your website, such as the domain name, HTML code, images, and text, need a place to reside. Web hosting offers a location for this content on a server.
In simple terms, a server is like a computer that connects users to your website. It's similar to a big condo or office building. Web hosting, on the other hand, is like renting office space or buying a condo within that building. It provides your website with a place to exist and be accessible to users.
Web Hosting vs. Domain Hosting
Before you can find a home for your website through web hosting, you must first get a domain name. Web hosting and domain hosting are related, but they are different services. Web hosting connects your website to a server, while domain hosting involves securing a domain name or web address for your website.
Using our earlier analogy, if web hosting is like renting space in a building, then domain hosting is like putting a nameplate outside your door with your name and address. The domain is what people use to navigate to your address on the Internet.
Many service providers offer both domain hosting and web hosting, which is convenient as you can get both in one place. However, depending on your needs, you may want to consider getting these services separately. Nevertheless, before you even think about web hosting, you must obtain a domain name through a domain registrar.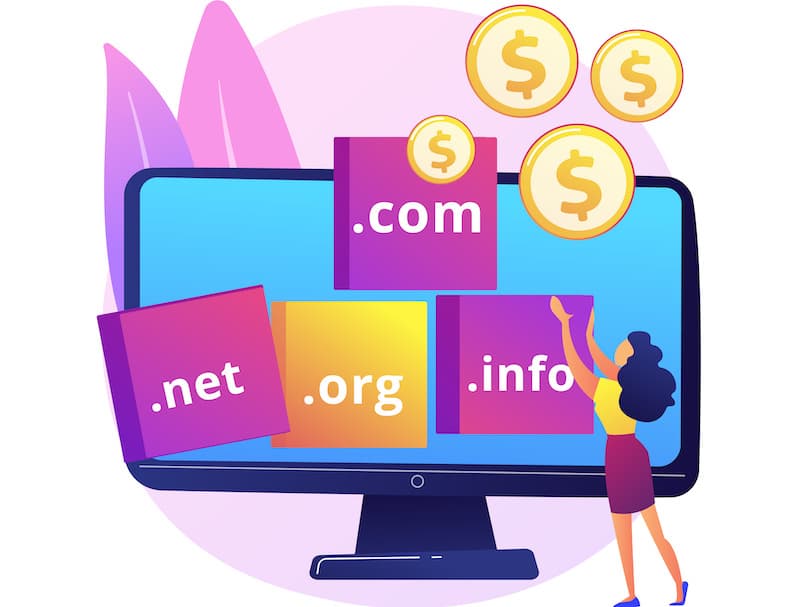 How To Choose the Best Web Hosting Service for You
When selecting the best web hosting service, take these factors into account: pricing, storage space, bandwidth limits, customer service, server location options, security features, and automatic backups. Also, consider the host's scalability, as it should be able to accommodate your website's growth. Here are some essential web hosting features to consider, regardless of your website's needs:
Reliability and Performance: Choose a hosting provider with good uptime, ideally 99.9% or higher, to avoid site outages. Some hosts offer reimbursement for outages in their contract.
Security: Ensure the web host provides DDoS protection, SSL certificates, and other security features to safeguard your site from malicious attacks.
Customer Service: Opt for a host with 24/7 customer support through chat, phone, ticket, or email, so you can get help whenever needed.
Storage and Bandwidth: Look for a host offering ample storage and unmetered bandwidth, allowing you to store more content like videos and images and ensuring fast website loading.
Backups: Choose a host that offers automatic backups of your website to prevent data loss. If they don't, consider using a third-party backup service.
Ease of Use:
User Interface: Choose a web hosting provider with an intuitive user interface and control panel for easy website management and updates.
One-Click Installations: Look for hosts providing one-click installations for popular content management systems (CMS) like WordPress or Drupal, and a drag-and-drop website builder for non-coders.
Scalability:
Future Growth: Consider how your website will grow in the future and whether the host's services can accommodate that growth.
Scaling Options: Look for hosts that offer scalable solutions, such as VPS and dedicated hosting, to handle increasing demands.
Flexible Plans: Check if the host allows you to switch to a lower-tiered plan if you need to take a break from your website.
By considering these factors, you can find a web hosting service that meets your needs and supports your website's growth effectively.
Types of Web Hosting
There are various types of web hosting available, each catering to different needs and preferences. It's essential to consider factors like cost, customer service, security, speed, and customization options when choosing the right hosting type for your website. Let's explore the different types of web hosting:
Shared Hosting:
Suitable for small businesses and websites with low customization and traffic requirements.
Multiple websites share resources on a single server, making it a cost-effective option.
May experience service disruptions or slower speeds due to resource sharing.
Virtual Private Server (VPS) Hosting:
An upgrade from shared hosting.
Websites share a server, but each has its dedicated space, offering better security.
More expensive than shared hosting, but you can modify the server and install software as needed.
Comes in managed or unmanaged options, depending on whether you want the host to handle maintenance.
WordPress Managed Hosting:
Specifically designed for WordPress websites.
Provides specialized technical support and software updates for WordPress.
Offers advantages like scalability, speed, and security, but with fewer customization options.
Cloud Hosting:
Your website is hosted on multiple servers, ensuring maximum performance and connection speeds.
More expensive than shared hosting, but it can handle traffic surges with ease.
Offers scalability, backups, and disaster recovery, but pricing models can be complex.
Dedicated Hosting:
Your website has exclusive use of an entire server.
Provides maximum security and minimizes connection issues.
Suitable for high-traffic websites or those dealing with sensitive information.
More expensive, but the benefits may justify the cost in certain situations.
When choosing web hosting, consider the specific needs of your website and weigh the pros and cons of each hosting type to find the best fit.
Web Hosting Cost
The cost of web hosting can vary widely, ranging from a few dollars to hundreds of dollars per month. It's essential to find a plan that fits your budget and offers the best value for your needs. Consider these factors when evaluating web hosting costs:
Renewal Cost: Take note of the hosting plan's renewal cost since some providers may increase the price significantly after the initial term.
Unnecessary Features: Look for a plan that includes the features you actually need and avoid paying for extras that you can live without.
Domain Name: Cheaper plans may not include a domain name, so keep this in mind when considering the overall cost.
Number of Websites: Cheaper plans may limit you to hosting just one website, while more expensive ones may offer multiple domains.
Here's an average cost breakdown for different types of web hosting services:
Shared Web Hosting: Up to Ksh 1500 per month.
VPS Web Hosting: Ksh 1800 to Ksh 8500 per month.
WordPress Managed Hosting: Ksh 200 to Ksh 3000 per month.
Cloud Hosting: Ksh 500 to Ksh 5000 per month.
Dedicated Server Hosting: Ksh 8000 to several hundred dollars per month.
Keep in mind that prices may vary among service providers within each hosting type, depending on factors such as customer service and the length of the service plan. It's essential to assess your website's requirements and compare various hosting options to find the most suitable and cost-effective plan for your needs.
Website Hosting Cost Factors
The cost of website hosting depends on several factors, including:
Storage: The amount of data storage space your hosting plan provides.
Bandwidth: The amount of traffic your website can handle without interruptions or slow loading times.
Number of Websites: Some plans allow you to host multiple websites under one account, which may affect the cost.
IP Addresses: If you need a static IP address, there might be an additional cost.
SSL Certificate: An SSL certificate ensures your website's security. Some plans include a free SSL certificate, while others require you to purchase one separately.
Customer Service: The level of customer service varies among hosting companies. 24/7 support or premium support options may come with an added cost.
Customization Options: Plans that offer customization and add-ons, like databases or web servers, may have higher prices.
When considering website hosting options, it's essential to assess your specific needs and choose a plan that aligns with your requirements and budget.
Do I Need A Web Host?
In today's digital world, having a website for your business or personal use is crucial. When it comes to building and hosting your site, you have a couple of options to consider:
All-in-One Website Builder with Hosting: There are platforms that offer all-in-one solutions where you can build your website using their website builder tools, and hosting is included as part of the package. These services can be convenient, especially if you're looking for simplicity and don't require extensive customization.
Separate Web Hosting Service: On the other hand, you may choose to use a separate web hosting service that specializes in hosting websites. This option provides more control over your site and allows you to access additional features and customization options. If you want more flexibility and scalability for your website, using a separate hosting service could be the better choice.
Other Web Hosting Considerations
When setting up your website, there are several additional elements to consider apart from hosting:
Website Builder: Website builders are user-friendly tools that enable you to create a website without coding knowledge. They offer drag-and-drop templates and often come with hosting included, eliminating the need for a separate hosting plan.
Domain Registration: Your domain name is the web address that users type to access your website. Many web hosting companies allow you to purchase and register a domain name during the hosting sign-up process, though it may come with an additional fee. Having a unique domain name is essential for creating a professional online presence.
Email Hosting: To build customer trust, having a dedicated email address is important. You can either purchase email hosting from your web host or opt for a separate service like Google Workspace (formerly G Suite). Some web hosts include email hosting for free in their hosting plans.
Ecommerce Functionality: If you plan to sell products or services online, you'll need a hosting plan that offers ecommerce functionality. Ecommerce hosting typically provides tools like payment gateways, shopping carts, and secure checkout pages to support your online store.
Considering these elements alongside your hosting choice will help ensure your website meets your specific needs and allows you to establish a professional and functional online presence.
Best Web Hosting Companies in Kenya
Hostraha is considered the best web hosting company in Kenya. One of its standout features is providing free lifetime domain names, which means you only need to renew the web hosting subscription, not the domain registration. Their hosting packages start at KES 1799 (approximately $16), offering a world-class hosting experience.
Hostraha's hosting packages come with several free features, including:
Site Building Tools
SEO Building Tools
SSL Certificate
M-Pesa Integration
In addition to these free features, Hostraha also offers:
Unlimited Databases
Unlimited Email Accounts
Unlimited Bandwidth
Unlimited Addon Domains
VPS Hosting
Free Asked Questions
What is the best web hosting company?
Hostraha is an excellent choice for supporting and growing your business website. With all their plans, you get one year of complimentary domain name registration, a free SSL certificate, and 24/7 customer service for any unexpected issues.
Sasaspace has also made it to the list of top web hosting providers. It offers impressive value for money, dependable performance, and a range of features tailored for small and medium-sized businesses (SMBs). You can enjoy limitless disk space, unlimited bandwidth, and a 99% uptime guarantee with Sasaspace.
Lensoft is another popular web hosting solution known for its impressive features at budget-friendly prices. It is especially suitable for beginners seeking reliable web hosting.
Each of these hosting providers has its strengths, so it's essential to assess your specific needs and consider factors like budget, features, and customer support when making your choice.
How do I choose the best web hosting providers in Kenya?
When selecting the best web hosting services for your business, it's crucial to consider several factors:
Website's Size, Traffic, and Goals: Assess your website's size, expected traffic, and goals. Different hosting options are suitable for various website needs, such as shared hosting for smaller sites with lower traffic and dedicated hosting for larger, high-traffic websites.
Type of Hosting: Choose the type of hosting that fits your requirements. Shared hosting is cost-effective for smaller websites, VPS hosting offers more control and resources, while dedicated hosting provides maximum performance and control for large-scale sites.
Included Extras: Check what additional features are included with the hosting packages. This might include a domain name, SSL certificate, business email, or other value-added services that are relevant to your needs.
Support Options: Consider the availability and methods of customer support provided by the hosting service. Ensure they offer support through your preferred contact method, such as live chat, phone, or email.