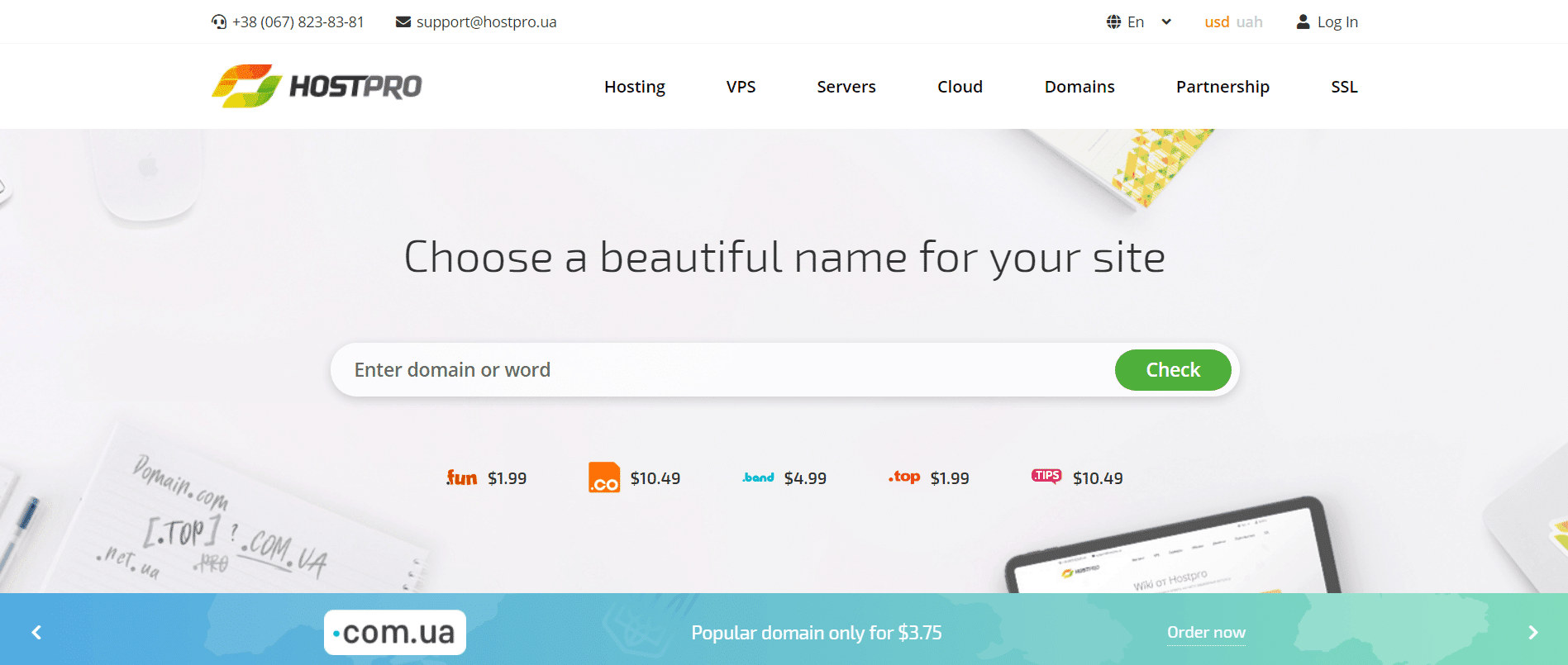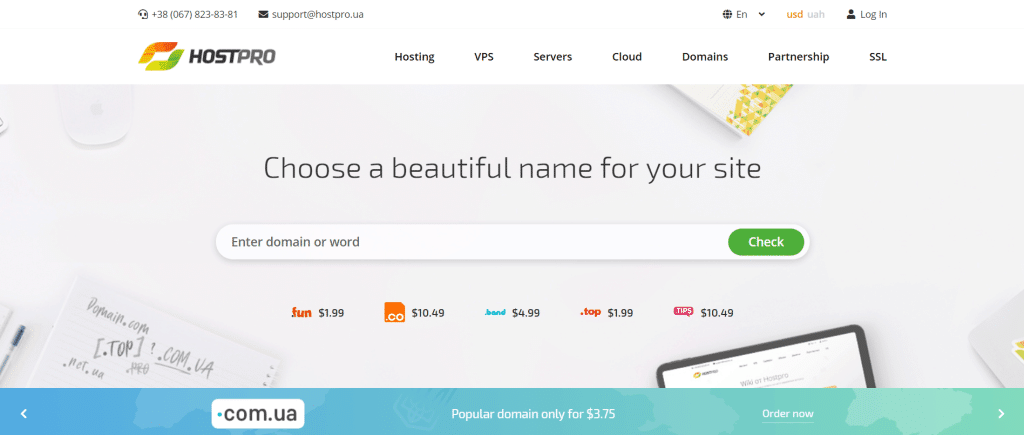 HostPro, a prominent player in the web hosting realm, has been making waves in the digital landscape since its establishment. As of 2023, this review delves into the core aspects of HostPro's services, dissecting the hosting experience to shed light on its performance, customer support, and overall reliability.
Initial Impressions: Entering into the exploration of HostPro, my initial impressions were shaped by the company's reputation as a reliable hosting provider. The online chatter and reviews hinted at a robust infrastructure, competitive pricing, and a commitment to customer satisfaction. The expectations were set high, anticipating a hosting solution that not only met industry standards but exceeded them.
In the digital era where website performance is synonymous with success, the anticipation was for HostPro to deliver on its promise of seamless hosting, ensuring websites remain fast, secure, and accessible. Additionally, the expectation was to encounter a user-friendly interface, backed by responsive customer support to address any hiccups along the way.
This review aims to provide an unbiased account of whether HostPro lives up to its reputation and if it's a reliable choice for those seeking web hosting solutions in 2023. Let's unravel the layers of HostPro's offerings and see if it truly stands out in the competitive hosting landscape.
Background
HostPro, a stalwart in the web hosting industry, was established in 2001 With 22 years of experience, the company has traversed the digital evolution, adapting and evolving to meet the ever-changing demands of website owners. From its inception to the present, HostPro has undoubtedly accumulated insights and expertise, shaping its identity as a reliable hosting solution provider.
Throughout its history, HostPro has likely encountered and overcome challenges, perhaps contributing to its growth and refinement as a hosting service. Examining its journey provides valuable context for users seeking stability and dependability in a hosting partner.
Features and Ease of Use
HostPro makes website hosting simple, offering various services like Linux hosting, Windows hosting, WordPress hosting, reseller packages, dedicated servers, domain registration, and SSL certificates.
Hosting Plans Features
Their hosting plans come packed with handy features:
99.9% Uptime Guarantee:
Ensures your website is almost always up and running.
Automatic Backup:
Your data is backed up automatically and kept safe for seven days.
Free .com.ua Domain:
Get a free domain for one year when you sign up for hosting.
2 to 25 Sites per Plan:
Choose a plan that fits your needs, whether it's for a couple of sites or a larger number.
Let's Encrypt SSL Certificate:
Keep your website secure with a free SSL certificate.
Unlimited Traffic:
No need to worry about limits – your site can have as many visitors as you want.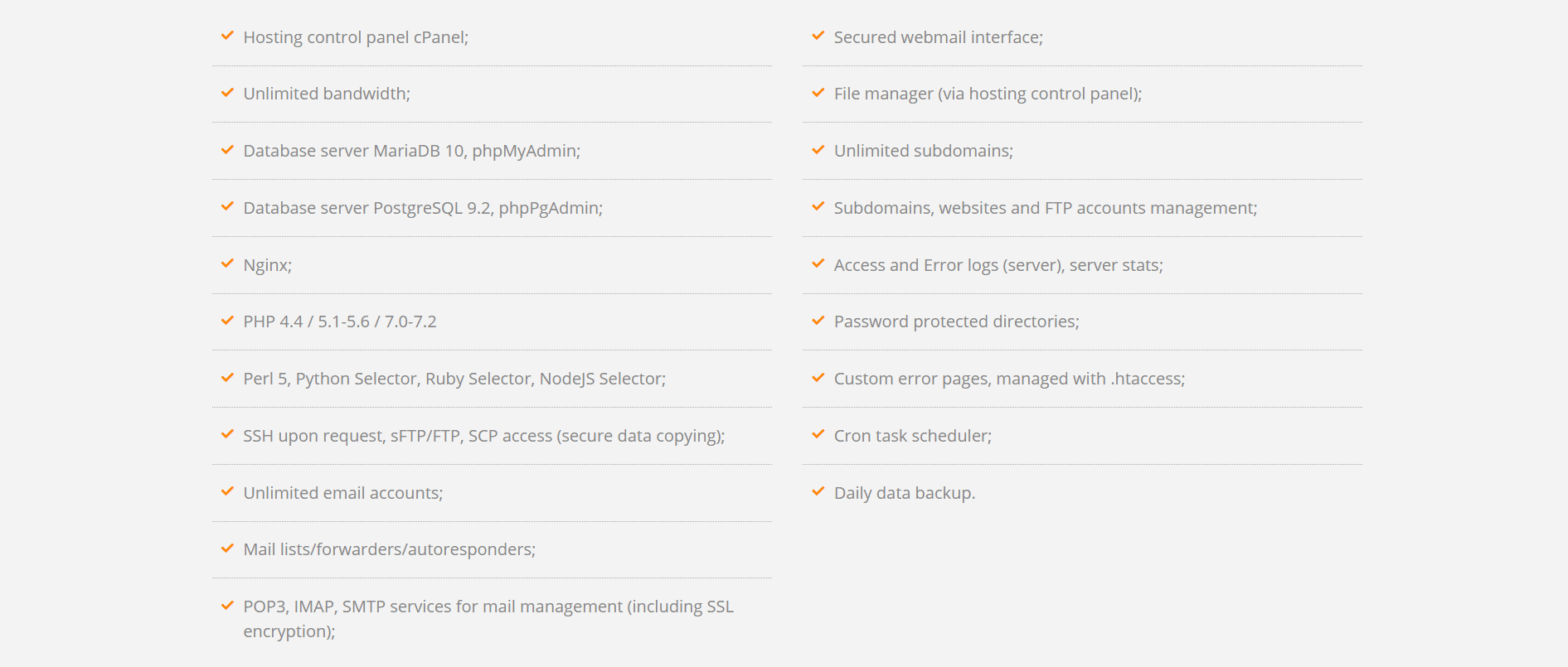 Server and Performance
HostPro's servers are spread across different Tier III and IV locations worldwide. They use advanced RAID 10 SSD storage and the HTTP/2 protocol to make your web pages load faster. Also, they provide many unlimited features like bandwidth, email accounts, and subdomains.
However, it's important to note that while they promise a 99.9% uptime, there's no official agreement (SLA) for compensation if they don't meet this. In simpler terms, it's more of a goal than a guarantee, as confirmed by their support team.
In summary, HostPro offers a range of hosting services with features that make managing your website easy. Just keep in mind the nuances of their uptime "guarantee."
Pricing and Support
HostPro offers prices that match up well against both local and global providers. They show their prices in Ukrainian Hryvnias and U.S. Dollars, which is cool and shows they deal with people from all over the world. When you get a package, they throw in a free .com.ua domain and an SSL certificate. Plus, you can host lots of websites. These are nice extras, and if you need more disk space or a special IP address, you can get them for a bit more money each month.
You can choose how long you want your hosting plan, from just one month to a super discounted 36-month deal. But here's the thing – they don't do a free trial or give your money back if you change your mind. So, if you're not sure, the safest bet is to start with a monthly plan to be on the safe side.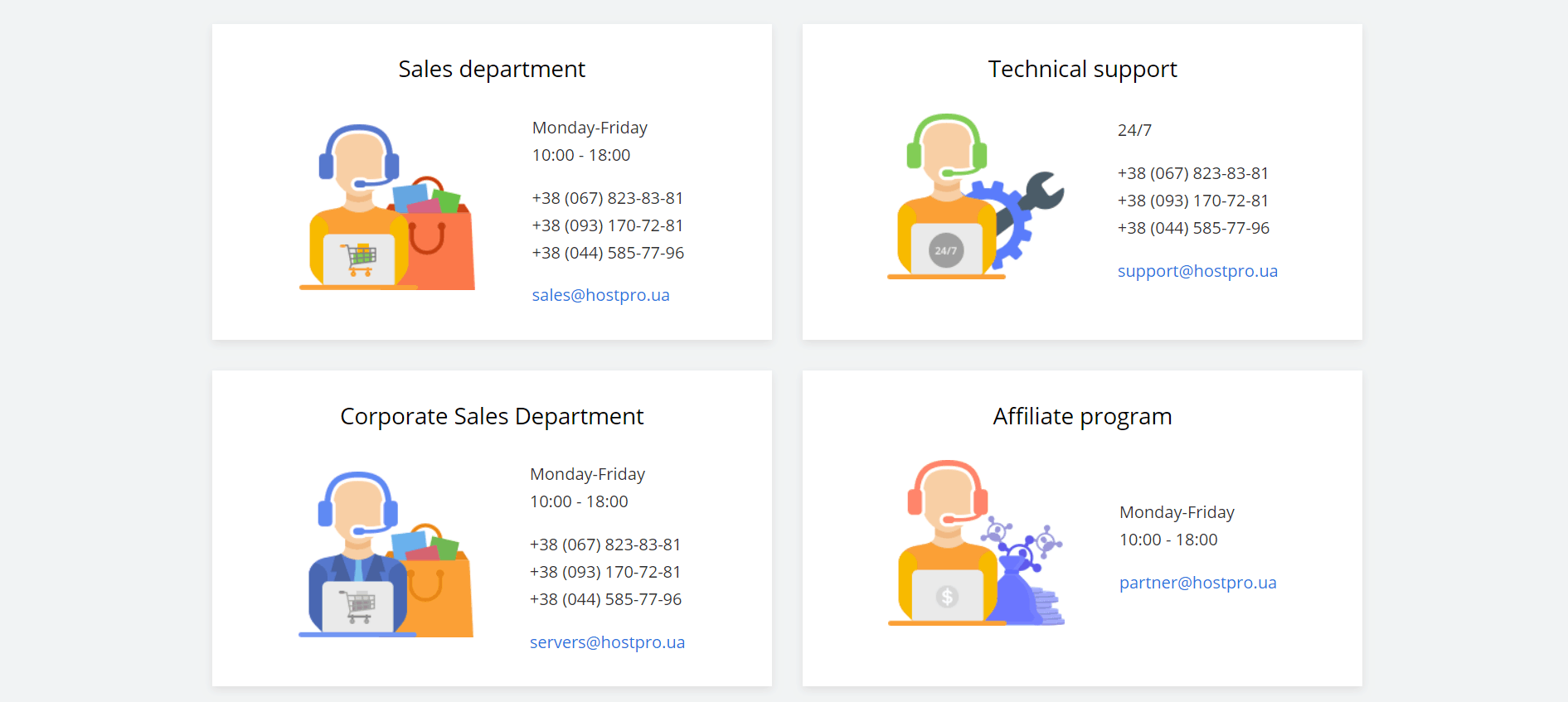 If you need help, HostPro has your back. You can talk to them on the phone, send an email, use Skype, hop on live chat, or create a support ticket. The tech support is always ready, 24/7, so you're covered anytime. If you have questions about buying stuff, the sales team is around from 10 am to 6 pm.
I've reached out to them quite a few times, mostly using live chat, and they've been awesome. The team is friendly, knows their stuff, and they always reply super quick, within a few minutes. Plus, if you like figuring things out on your own, their website has a bunch of useful articles in the knowledge base.
HostPro Pricing: What to Expect
HostPro's plans range from $3 to $10. The cost depends on the type of hosting plan you choose. Check out the updated pricing table below (updated weekly).
| Plan | Price |
| --- | --- |
| Basic Plan | $3 |
| Standard Plan | $5 |
| Advanced Plan | $10 |
Choosing the Right Plan:
If you're unsure, my suggestion is to start with a less expensive plan. You can always upgrade later if you need more. HostPro can help you switch to a fancier plan. It's smart not to spend a lot until you're sure you need it. Your needs might be different, so talking to a hosting expert from HostPro can help.
Customer Support at HostPro:
HostPro isn't at the top of our web host rankings, but that might be because it's a smaller provider that flies a bit under the radar. Small hosts often mean you're more important to them. Check out our comparison of popular web hosting services here for more options.
Remember, the best choice depends on your specific needs and preferences!
HostPro Web Hosting Pricing:
| Plan Name | Storage | Bandwidth | Free SSL | Number of Sites | Price |
| --- | --- | --- | --- | --- | --- |
| Simple | 5 GB | Unlimited | + | 2 | $2.55 |
| Strong | 15 GB | Unlimited | + | 15 | $6.00 |
| Powerful | 25 GB | Unlimited | + | 25 | $7.00 |
| W-Comfy | 2 GB | Unlimited | + | 2 | $5.00 |
| W-Tasty | 10 GB | Unlimited | + | 10 | $8.00 |
| W-Hefty | 20 GB | Unlimited | + | 20 | $10.00 |
HostPro WordPress Hosting Pricing:
| Plan Name | Storage | Number of Sites | Backup | Price |
| --- | --- | --- | --- | --- |
| Start | 10 GB | 5 | + | $4.00 |
| Pro | 20 GB | 15 | + | $5.55 |
| Business | 50 GB | 30 | + | $7.00 |
HostPro Reseller Hosting Pricing:
| Plan Name | Storage | Bandwidth | Number of Sites | Price |
| --- | --- | --- | --- | --- |
| Reseller 1 | 50 GB | Unlimited | 20 | $8.00 |
| Reseller 2 | 75 GB | Unlimited | 50 | $14.00 |
| Reseller 3 | 100 GB | Unlimited | 100 | $25.00 |
Note: Prices are subject to change, and it's advisable to check HostPro's official website for the most up-to-date information.

HostPro Review: Bottom Line
HostPro is a hosting company based in Ukraine, and they have servers all around the world. They have CDN points in 35 countries and 50 cities, making sure your website can be seen fast and reliably.
Before You Decide: It's a good idea to look at some other hosting companies too. We suggest checking out some alternatives to make sure you find the best fit for your needs.
Pros:
Affordable Pricing:

They have good prices, and you get a bunch of extra things with your hosting.

Flexible Contracts:

You can choose how long you want your hosting plan, which is nice.

Great Customer Service:

The team that helps you is really good, so you're in safe hands.

Top-notch Data Centers:

They use Tier III and Tier IV data centers, which are top-notch for keeping your website running smoothly.
Cons:
No Free Trial or Money-Back Guarantee:

Unfortunately, they don't let you try it for free or get your money back if you change your mind.

No Uptime Guarantee Agreement:

While they promise good uptime, there's no official agreement in case they don't meet it. It's more like a goal than a guarantee.